Delaware's Impending Workforce Shortage: We Need to Act Fast
Why Funding Disability Services Is Good for Everybody
Delaware faces a workforce crisis in an industry that serves thousands of our most vulnerable citizens: People with intellectual and developmental disabilities (I/DD).
Community service providers employ direct support professionals (DSPs)—extensively trained health care professionals that provide hands-on support to people with I/DD. While DSPs are one of the main reasons people with I/DD are able to live the meaningful, independent lives they need and deserve, they are contracted and regulated with and by the State government.
Even in pre-pandemic times, the community-based, disability service system was endangered. Years of high turnover and increasing vacancy rates have been exacerbated by the pandemic. Now, the workforce shortage is driven by: 
Program closures due to the pandemic

The rising minimum wage in surrounding states that are easily accessible to Delaware's workforce

The failure to fully fund services for intellectual and developmental disabilities
The FY 2021 recommended budget for Delaware that Gov. Carney unveiled on January 30, 2020 did not include new funding for the McNesby Act. The Act, which passed unanimously in 2018, mandated that the State must fully fund services for intellectual and developmental disabilities. To date, the I/DD service system is still underfunded by $38 million each year.
DSPs require advanced skills and training beyond those of any minimum wage job. Compared to other minimum wage jobs, DSPs make life-savings decisions on a daily basis for adults with I/DD. For example: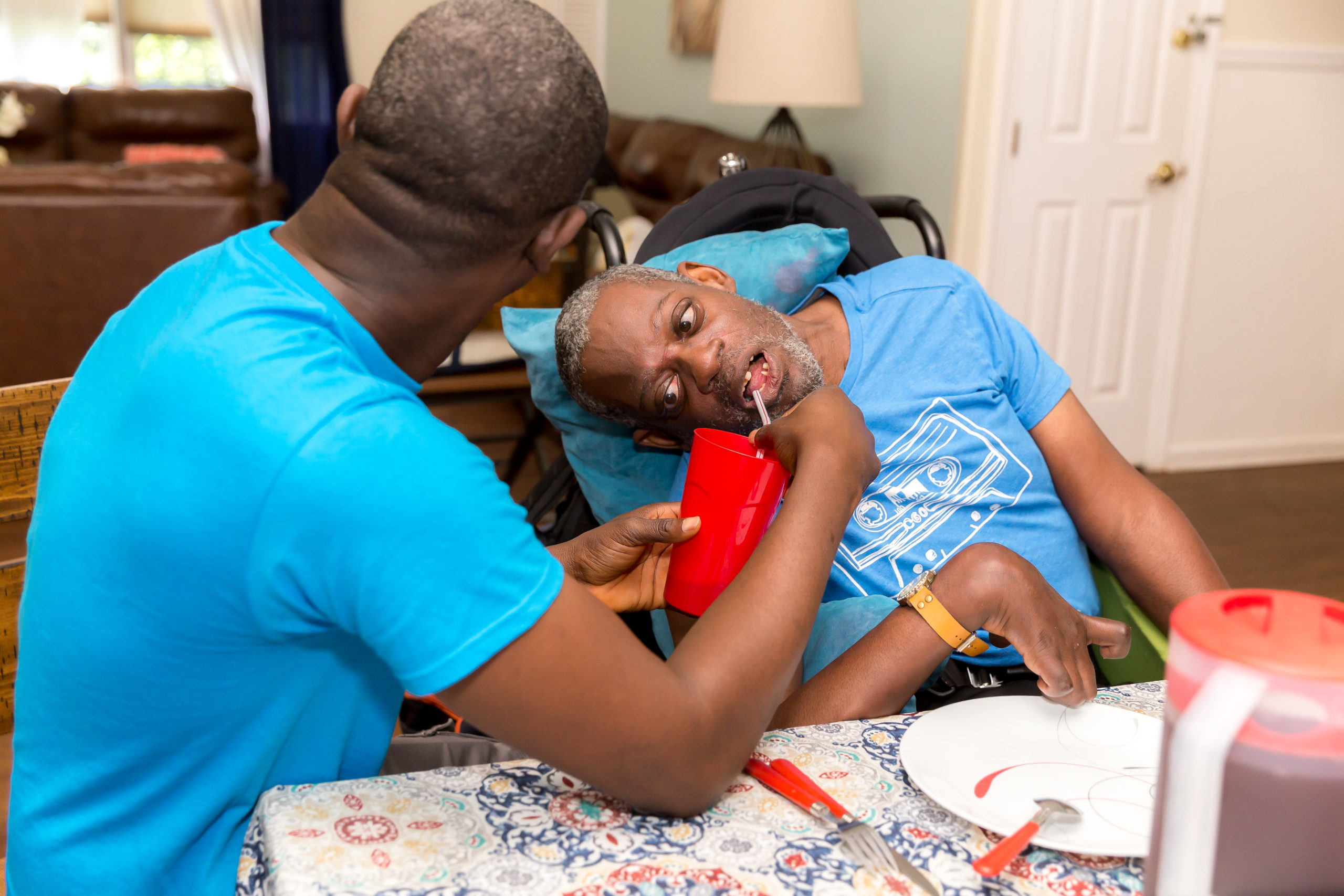 Direct Support Professionals
Help adults with I/DD eat safely

Help adults with I/DD shower

Help adults with I/DD use the bathroom

Administer daily medications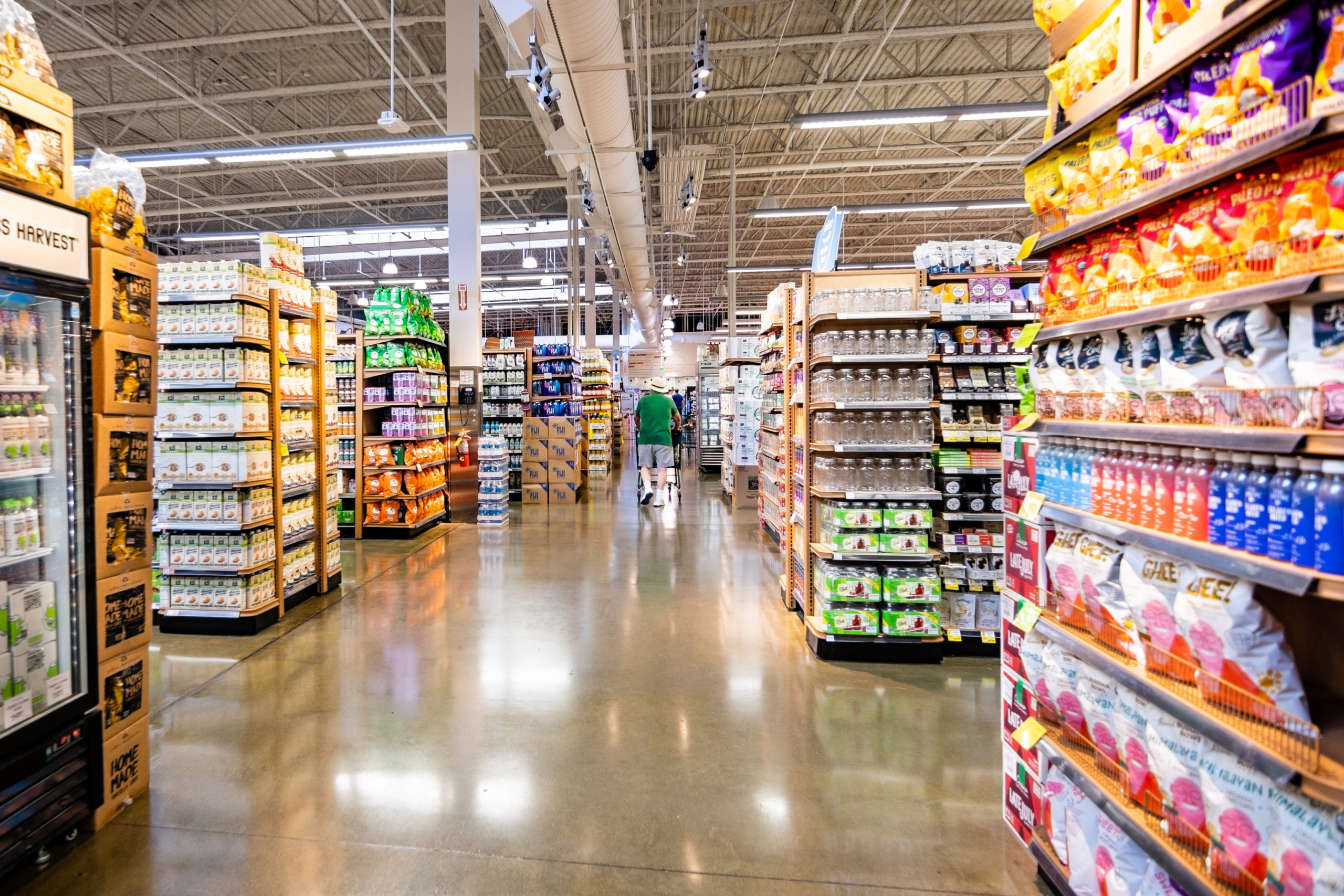 Smile and wave at customers

Stock shelves

Work a cash register

Help with price checks
So what does an impending workforce shortage mean?
It means that not only could day programs that give people with I/DD a fun and purposeful place to go (and also allow caregivers to go to work and support Delaware's economy) be threatened, but it also means there could be fewer group homes for vulnerable adults who have no other caregivers.
Community service providers rely on reimbursement rates determined by State contracts to stay afloat—but the State does not reimburse expenses in a dollar-for-dollar way. The truth is, DSPs who provide specialized care should be paid more than people working less challenging minimum wage jobs; however, it would take an additional $45.32 million from the State each year to bring DSP wages to $15 per hour. And that's still not enough.
Think about it like this:
Unlike other businesses, provider's can't just raise their prices on a product to make ends meet because their product is

human service

—not a cup of coffee

Community Service Providers who employ DSPs cannot recoup their revenue because it's in the hands of the State
The solution is simple: Recognize the costs of providing quality care to people with I/DD by fully funding these critical services to keep the workforce above the minimum wage level. Raising the Delaware minimum wage is necessary for residents across the First State, but our DSPs are not minimum wage workers. They are highly trained professionals allowing our fellow Delawareans with I/DD to live their best lives. And right now, they're getting left behind. 
We can make a difference. And if we take the following steps, together, we can build a stronger community for our loved ones. Here are two simple ways we can start: 
Every time Delaware's minimum wage is raised, there should be a proportionate increase in the reimbursement rate for I/DD services.
Fully fund Delaware's intellectual and developmental disabilities service system.
You wouldn't underpay contractors building a bridge in Delaware and ask them to cut corners to make it work. When you consider your funding for the upcoming proposal, remember: These aren't bridges. These are people. These are your friends. These are your family members. It's time to make sure the workforce that cares for them doesn't disappear.